Former Arsenal Midfielder, Alex Song Makes Shock Move To Djibouti Club Arta Solar 7 After Being Sacked By FC Sion (Photos)
Former Arsenal Midfielder, Alex Song has shocked fans after he was sacked by his former club with a sudden switch to  Djibouti club Arta Solar 7.
The 33-year-old was cut off the wage bill of his former club after he refused a pay-cut amidst the Covid-19 pandemic. The club released a statement about his signing that read as:
Welcome to Djibouti!!! International footballer Alexandre Song arrived yesterday afternoon in Djibouti, where he is engaged in a two-year contract with AS Arta Solar 7. This is the 8th club that this midfielder Franco-Cameroonian , has evolved since his career began.  Here it is for AS Arta Solar 7 president Timoro Nickoss Tommy to not only make this team the flagship formation of the Republic of Djibouti but also raise overall the level of national football. Enhancing the AS Arta Solar 7 game techniques so that this young team becomes unstoppable in international football tournaments is one of the goals that Djibouti's president Tayoro Nickoss Tommy.  To achieve this, he hires Alexandre Song, a footballer who has evolved at the top level in large European stables, at the breast of this team. In any case, Alexander Song represents a real added value for this Djiboutian club. Because with him, the AS Arta Solar 7 has beautiful days ahead of him.
See photos:
CLICK TO JOIN OUR WHATSAPP GROUP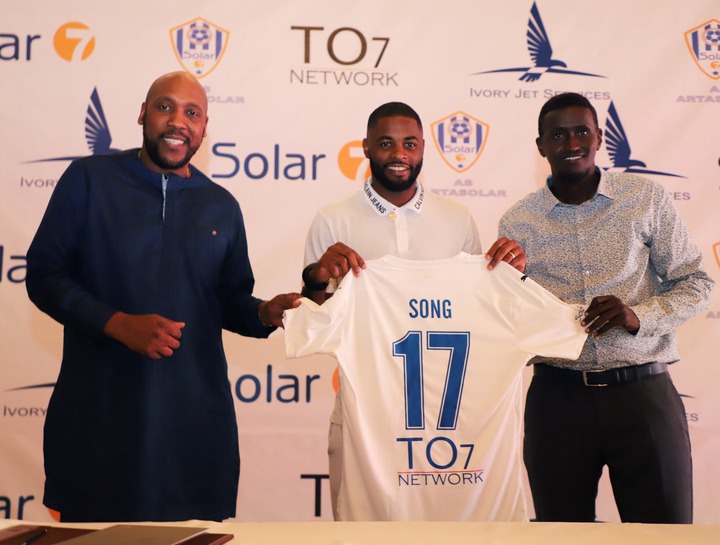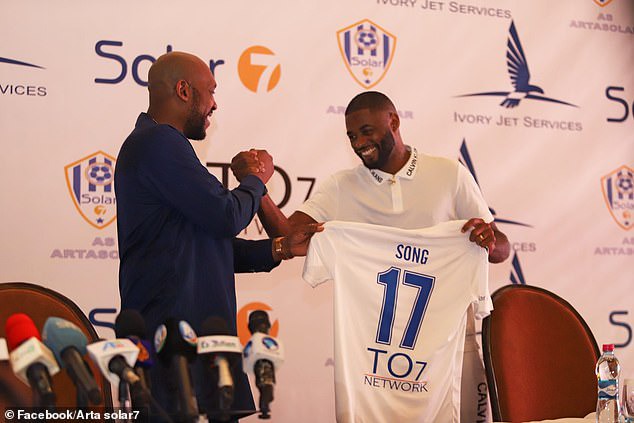 SOURCE: www.DjNtLoaded.com
132 views

SEE RELATED POST